Turkish Judicial Reform A to Z
In order to bring forward a radical solution to Turkey's judicial problems, we have sought to design a system: (i) that focuses on working efficiently, producing a high-quality service; (ii) with a lean structure in line with the requirements of management science; (iii) with full transparency in all processes and decisions; (iv) that is fully accountable and in which all transactions and decisions are subject to judicial review; and (v) which society as a whole and any individual who wishes to is able to participate in and supervise.

The designs and drafts we have formulated are not intended to restructure the Council of Judges and Prosecutors, which is a judiciary council in the classical sense; rather, they encompass the entire broad spectrum of the judicial system, from courts to judicial procedures and judicial professions, from professional organizations to a new court providing judicial review, with a regulatory body at its center. The fundamental idea is to ensure that the judicial organization produces a high-quality service.

Hence, we have envisaged a regulatory authority at the center of service production and designed the authority by considering the issues that it would regulate. We have resolved the questions of the transparency and accountability of the system, which includes service units and producers, and of judicial review of all processes and decisions by establishing a court that will ensure these elements. The system we have designed has three pillars, each of which is fully independent: (i) a regulatory institution; (ii) professions that produce services and their organizations; and (iii) a specialized court to ensure judicial review, i.e. the Supreme Court of Justice. We have purposely avoided adapting to Turkey's requirements a solution developed by another society for its own needs, as many have done before. Working with a young team, we have created a new and completely original design that brings forward radical and permanent solutions to problems. Through the subsequent examination of international experience, we are confident that our solutions are healthy, well established and fit for purpose.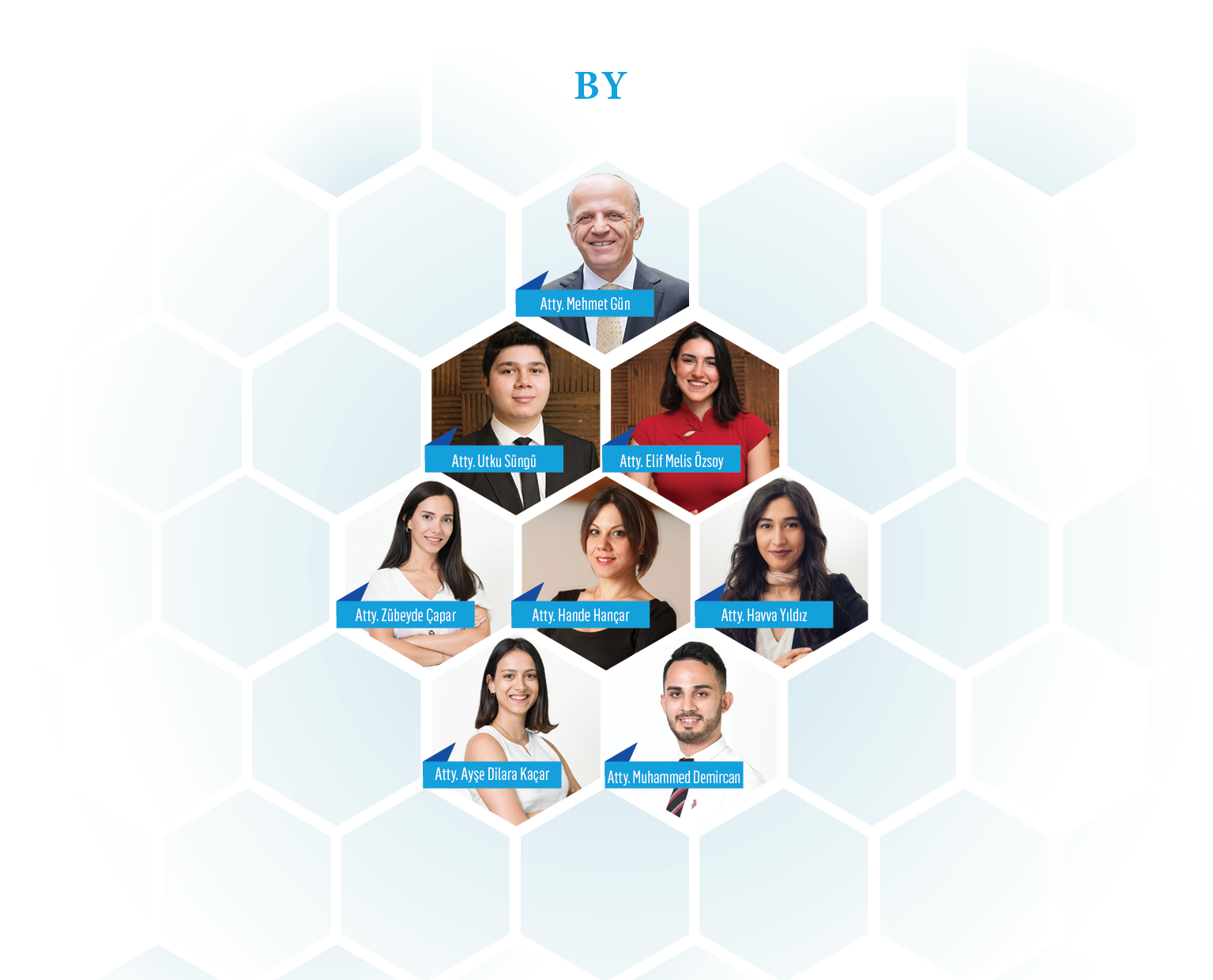 The Better Justice Association's 9 Proposed Solutions for an A to Z Turkish Judicial Reform
We are proud present our 9 innovative solutions engraved into a book named "Turkish Judicial Reform A to Z" in order to solve Turkey's judiciary issues we identified in our previous publication "Turkey's Middle-Democracy Issues and How to Solve Them".
Turkish Judicial Reform A to Z Executive Summary
We believe that our innovative proposals, which ensure the full separation of the judiciary from the executive and legislative powers, are capable of improving all judicial powers and democracies around the world. We invite the public and all stakeholders to discuss, improve and agree on the innovative solutions we have set out below.
Turkish Judicial Reform A to Z Full Report
. We present this white paper as the first draft for it to be reviewed and discussed, so that errors and deficiencies in it may be revealed and it can be improved and matured. We will finalize our proposed solutions through consultation with the Turkish and international community and will take on board their criticism, feedback and further suggestions. Once we have allowed for enough input from with Turkish and global public opinion, we will improve our study and publish the final version as a green paper.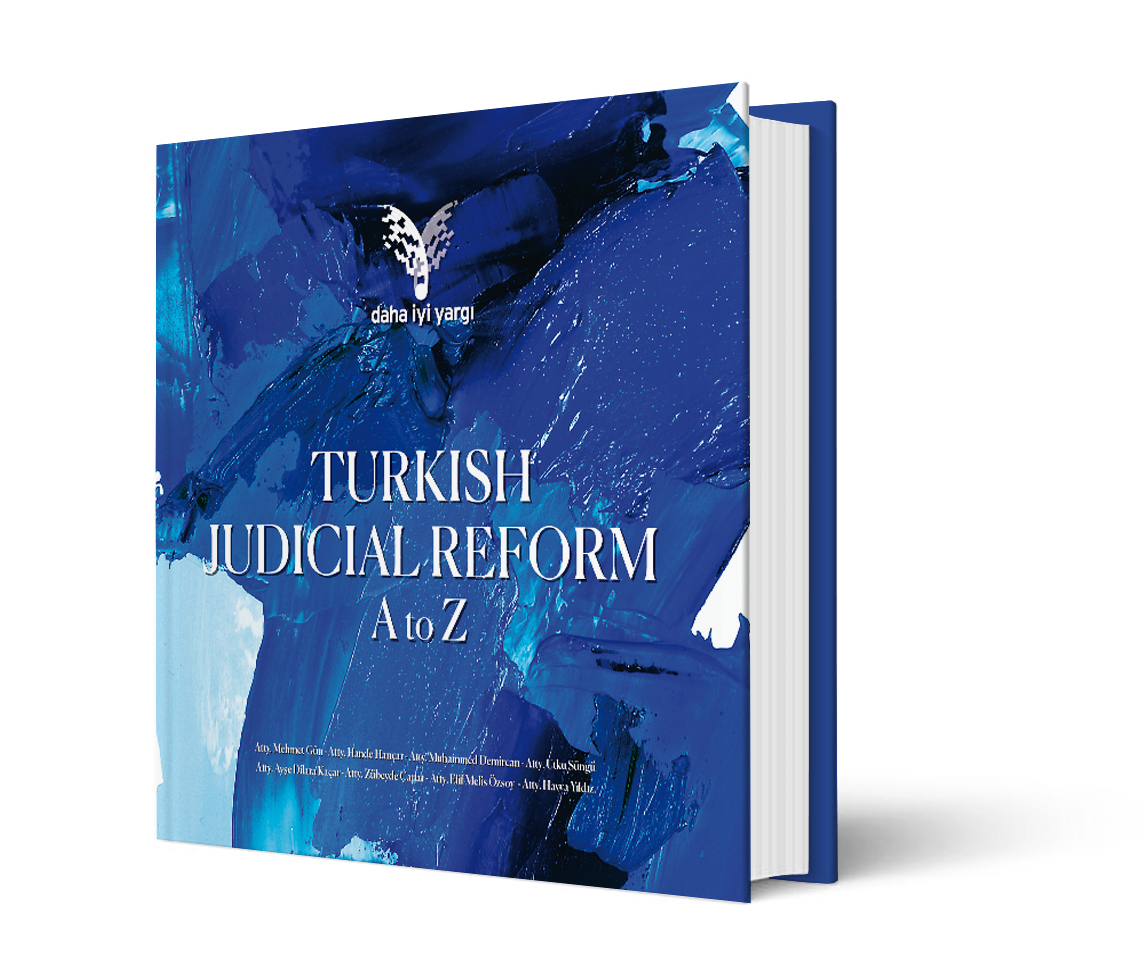 An Inclusive, Fully Accountable and Truly Independent Regulatory Institution; Supreme Authority of Justice and Permanent Council of Justice
Fully Independent Judicial Professional Associations
Specialized Court for Transparency and Judicial Review – Supreme Court Of Justice
Transparency and Accountability in the Selection and Appointment of Judges
A Uniform Career Plan for All Judicial Professions The Law on the Judicial Professions
Optimum Structure of Courts and Modernized Judicial Procedures
Proposed Constitutional Provisions for Judiciary
Turkish Judicial Reform A to Z
Webinar Series
In this webinar series, we are joined by leading scholars in corresponding fields from prestigious universities to discuss the matters related to our proposals.
"By adopting the understanding summarized above, an approach focused on continuous learning and development can be put into practice, the efficiency of the justice system can be improved, and a society that trusts its institutions can be built instead of one based on the understanding that "What I say goes"."
"Atty. Mehmet Gün, president of the Better Justice Association, believes that Turkey has a window of opportunity to create a judiciary that can indeed dispense justice. At a press conference held online yesterday, he attributed this opportunity to current discussions about revising or replacing the Constitution."
"Clearly developed by experienced local experts of law and justice in Turkey, the Turkish Judicial Reform A to Z offers a series of both bottom-up and top-down innovative solutions for judicial reform. From an interdisciplinary lens, the Study seeks to address issues of competency, corruption, and legitimacy within the justice system"
"I have read the white paper with real admiration, I think its notable because it focuses on what practical needs to be done to achieve the result which all political people want to see in the UK, just as in all our countries and its better functioning judicial system"
"A crucial point that this important white paper highlights is the involvement of professional associations in disciplining its members, following the standards set by the European Court of Human Rights. The value of efficiency is crucial, and it is important that the judiciary is protected from political attacks. The BJA 's white paper covers these issues in detail, offering sophisticated answers to these concerns"